Modern business starts with empowering RevOps

WHAT'S NUE
"Go-to-market motions today have seen a collision of new requirements. At Nue we believe that the right way to accelerate business results is by giving RevOps teams the agility to sell however they want and wherever they want – with complete revenue visibility end-to-end.
No more cobbling together solutions. No more coding projects. No more systems integrators. Just hit go. Nue enables every go-to-mark market motion expected of the modern business."
Nue was founded by a team that built Zuora, Anaplan, and Salesforce Steelbrick (now Salesforce CPQ). Our investors include Information Venture Partners, NextWorld Capital, and SV Technology.
Press highlights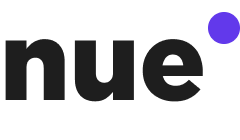 Nue.io Announces Closing of 6M Seed Funding Round
Startup aims to reinvent the revenue lifecycle for the modern business.
Read the press release