Modern business starts with empowering RevOps

WHAT'S NUE
"Go-to-market motions today have seen a collision of new requirements. At Nue we believe that the right way to accelerate business results is by giving RevOps teams the agility to sell however they want and wherever they want – with complete revenue visibility end-to-end.
No more cobbling together solutions. No more coding projects. No more systems integrators. Just hit go. Nue enables every go-to-mark market motion expected of the modern business."
Our values
Strive for Empathy and Excellence
You can't have one without the other. We believe that the best startups hold equal space for achievement and sensitivity. We're always looking for new ways to raise the bar for our customers, our teammates, and the industry — while staying grounded and caring for each other's needs along the way.
Customer Empathy isn't just a driving value for our company…it's literally the reason we exist. Understanding pain points that had become industry standard, and then swooping in to fix them is the reason that Nue was founded. And continuing to listen to our customers and tailor our product to fit their needs is the North Star that guides us.
Empathy doesn't just exist at the customer level. We're all human here: so we treat our co-workers as people first, and workers second. Whether it's jumping into a cross-functional project, or making space to shout-out a coworker on a big win, we see our teammates' triumphs as extensions of our own. It's all about going the extra mile for each other – personally and professionally.
Out of empathy comes brilliance. We're all here because we are building something that's redefining the industry. Our team is built of smart, engaged folks that think big. We are all here building innovation from the ground up. We don't have big egos—we're about supportive teamwork to build something that is brilliantly transformative to how people work. We're here because we love what we do.
Nue was founded by a team that built Zuora, Anaplan, and Salesforce Steelbrick (now Salesforce CPQ). Our investors include Information Venture Partners, NextWorld Capital, and SV Technology.
Press highlights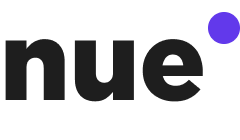 Nue.io Raises $9 Million in Seed Extension to Help Companies Respond to a Dynamic Economy
Nue makes it easy for companies to grow faster and reduce costs by automating new pricing and business models with unprecedented ease of use on the Salesforce platform.
Read the press release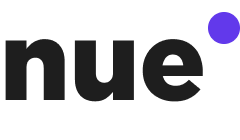 Nue.io Announces Closing of 6M Seed Funding Round
Startup aims to reinvent the revenue lifecycle for the modern business.
Read the press release