Usage Accelerator
Grow usage revenue throughout your customer relationship
Nue delivers real-time usage pricing, rating and billing your Sales and CS teams can see in Salesforce. Give your product and engineering teams a full suite of usage APIs to get started fast and experiment with what works.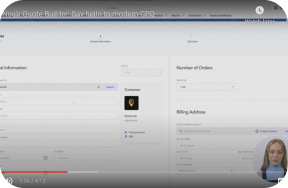 Check out how Usage Accelerator works in real time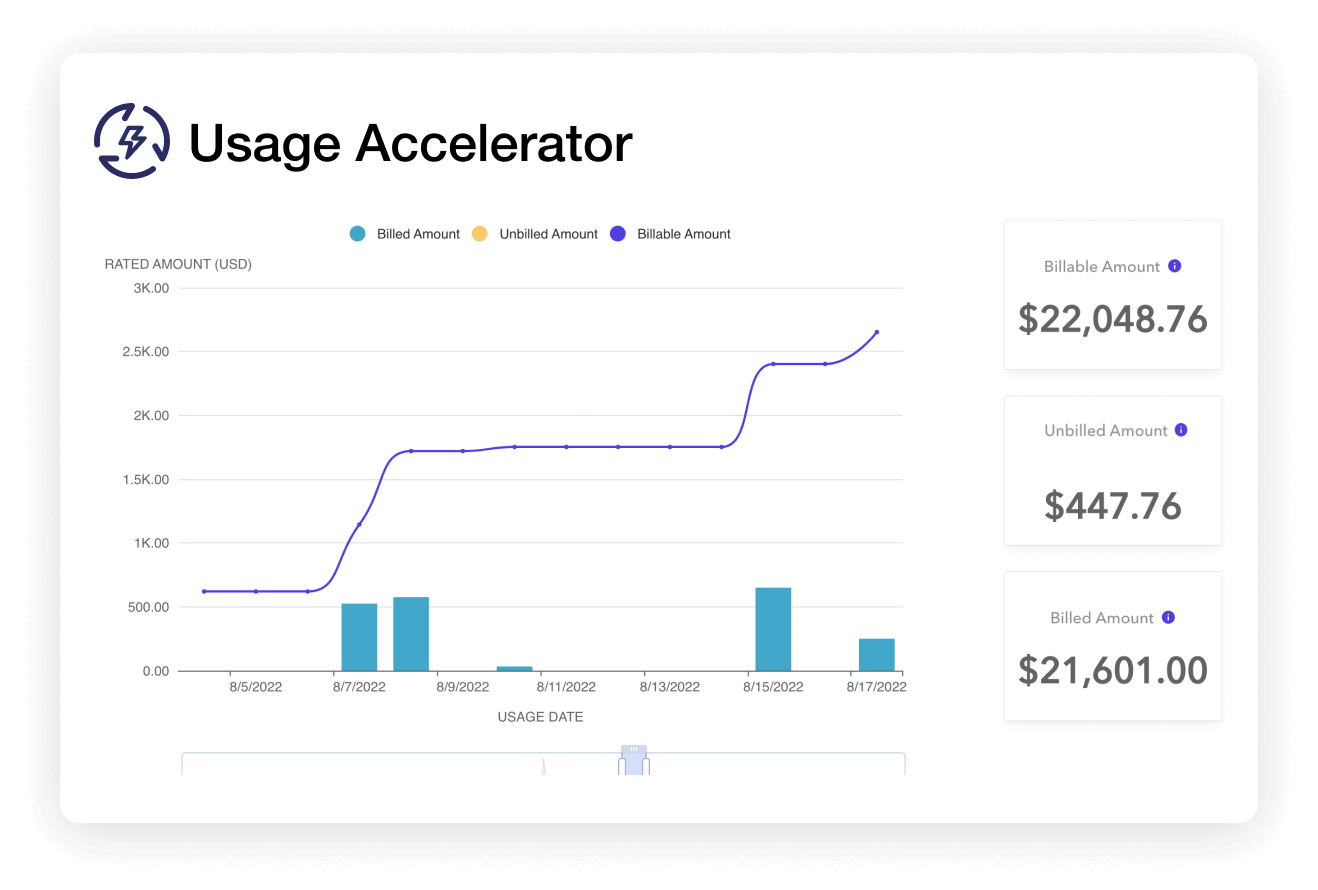 Accelerate your usage billing projects
Usage Overage
Bill your customer when their usage of your product exceeds their included limit.
Credit Burndown
Allow customers to prepay a set balance and draw down against it over time (pre-paid and rollover).
Pay As You Go
Charge your customers for usage as they purchase and consume it incrementally.
Transform your business with real-time usage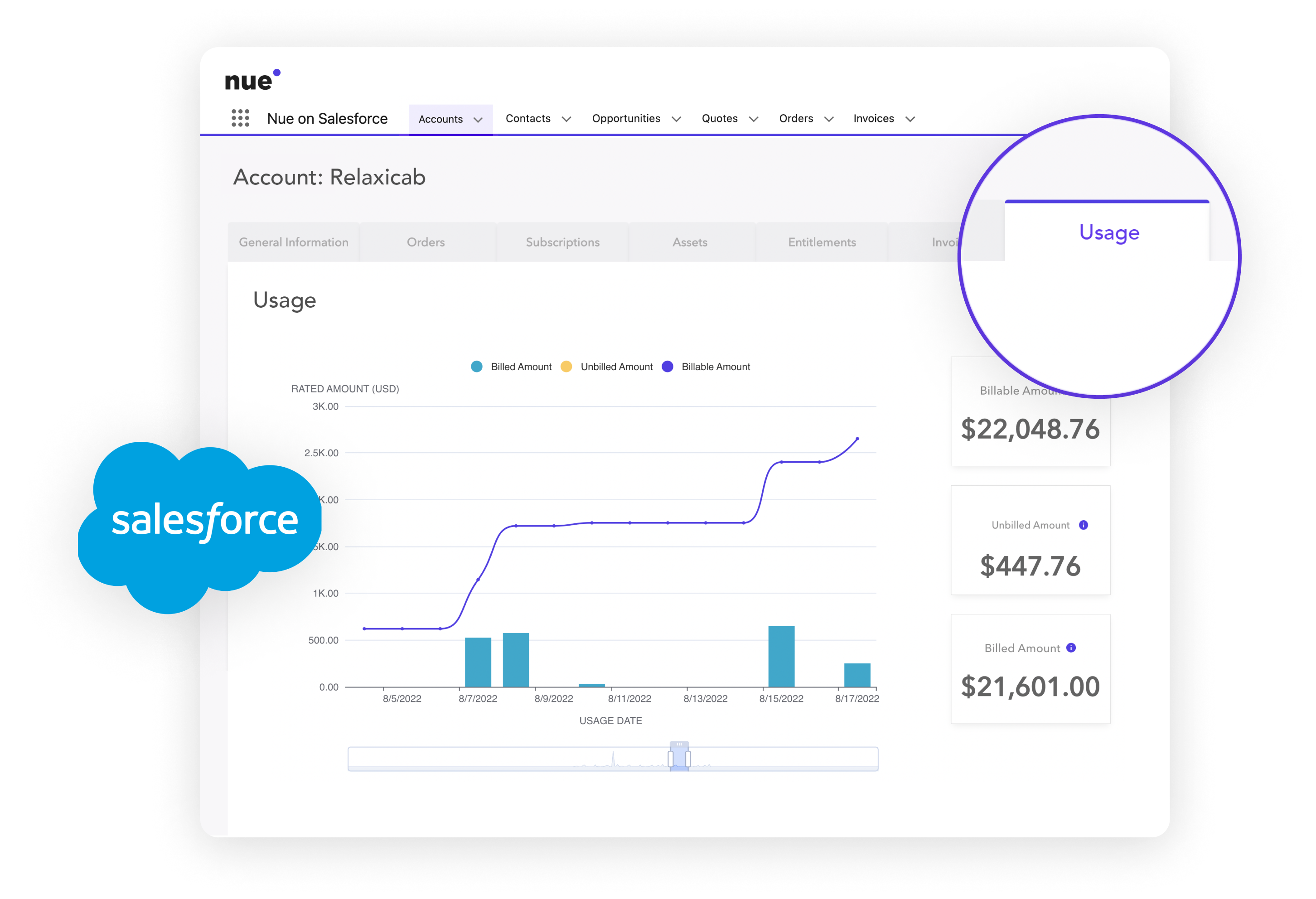 Powerful usage reporting in Salesforce
Now Sales, CS, and Finance have easy access to rated usage by customer in Salesforce, so everyone knows what's been priced, used, and invoiced. Get a single view of up-to-date usage data across your entire customer journey — no matter the upgrade/downgrade, upsell, or renewal. Alert your reps and CS teams to upsell when customers hit specific usage thresholds.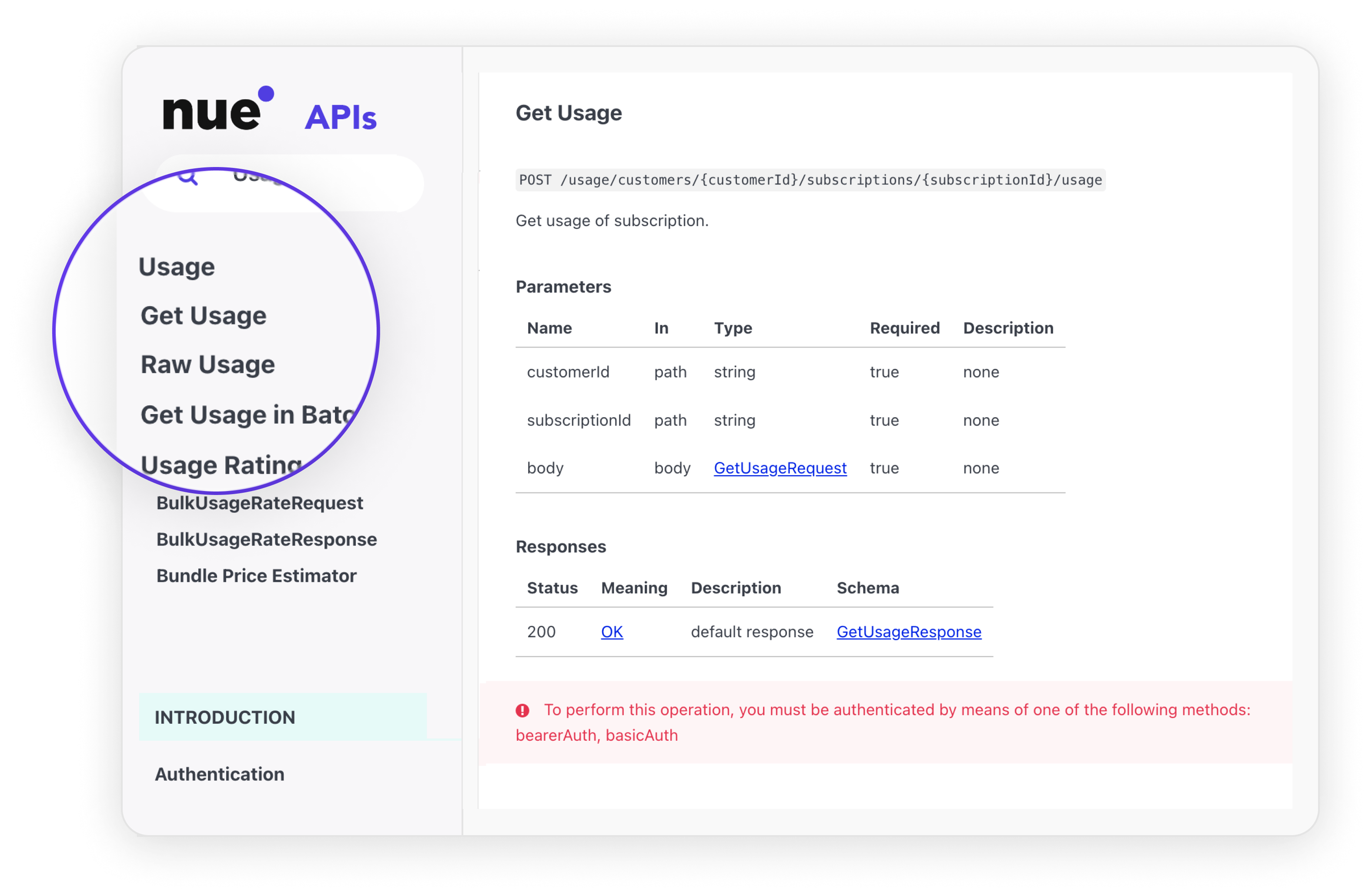 Track and measure usage in real-time via API or CSV
Nue collects and rates usage in real-time. No waiting for the end of the month to find out where customers land. Know in real-time. Getting started is easy. Upload raw files via CSV, or use Nue's APIs to connect your product.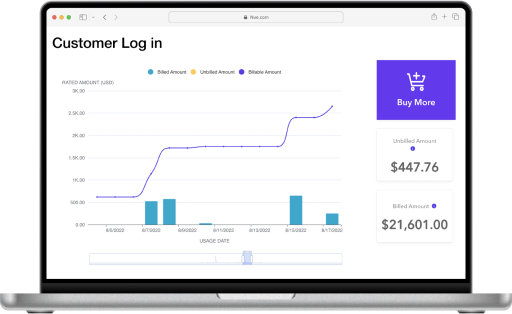 Give your customers visibility into their usage
No big build for your engineering team to set up self-service usage for your customer. Enable your end users to be able to see their usage and billing info in your application in real-time.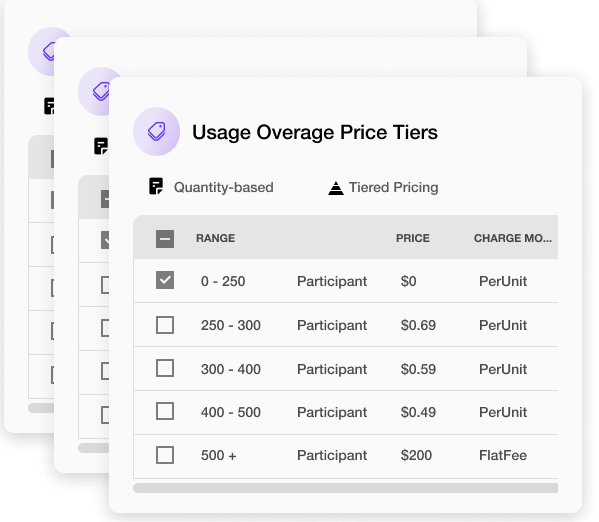 Optimize pricing to grow your revenue
Enable your reps and CS teams to sell more, or upsell with usage-based pricing models (at the bundle or feature level). Deploy included-units tiered discounting strategies. 
Plan and execute revolutionary usage pricing models in minutes with our Usage Accelerator.