Quote Builder
Flexible, dynamic quoting reps actually love
Become a RevOps champion with our quote builder. Say goodbye to painful, rigid quoting tools. Give your sales team a spreadsheet-like experience right in Salesforce to easily quote any price. Sit back, relax, and let the quotes and sales orders fly.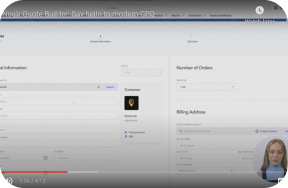 Check out how Quote Builder works in real time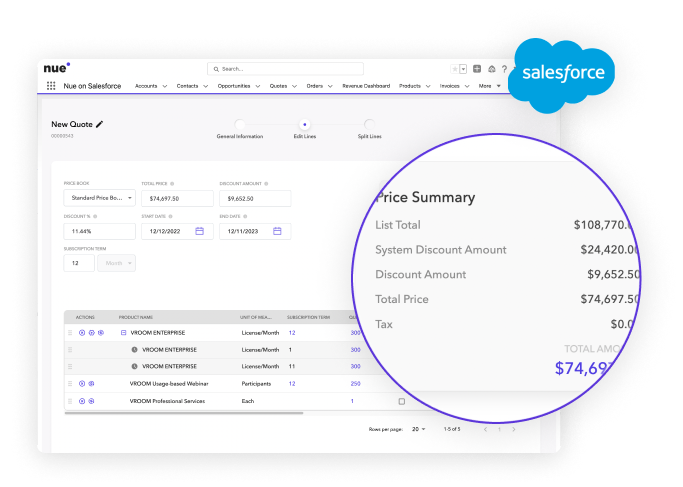 Nue delivers a plug and play Deal Desk in Salesforce
Spin up a quote, get it closed
2-clicks for optimized discounting, approvals workflows and real-time revenue projections.
Salesforce-native = zero training
Keep your reps in Salesforce with spreadsheet-like quoting experience, so they don't have to learn new tools.
Say hello to modern CPQ
No more rules and formulas. Adapt pricing and discounting on the fly for any SaaS pricing edge case.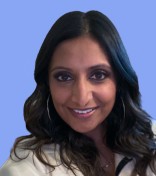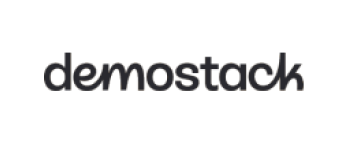 "Nue's quoting is a 1000 times better than anything I've used. It's my favorite sales tool."
Kimara Moodley
Senior Account Executive at Demostack
Increase Deal Velocity with Quote Builder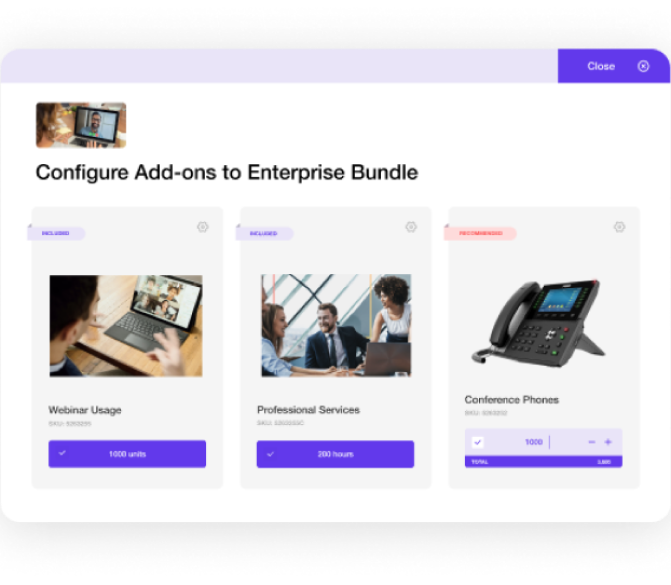 Drag and drop guided selling
You didn't hire reps to do math. Launch sophisticated pricing that reps don't even have to think about. Two clicks and they're done. Error-free configuration of add-on upsells, tiered discounts, usage based pricing, multi-variable pricing, flat fee discount breakbacks and more. Nue does all the work for them.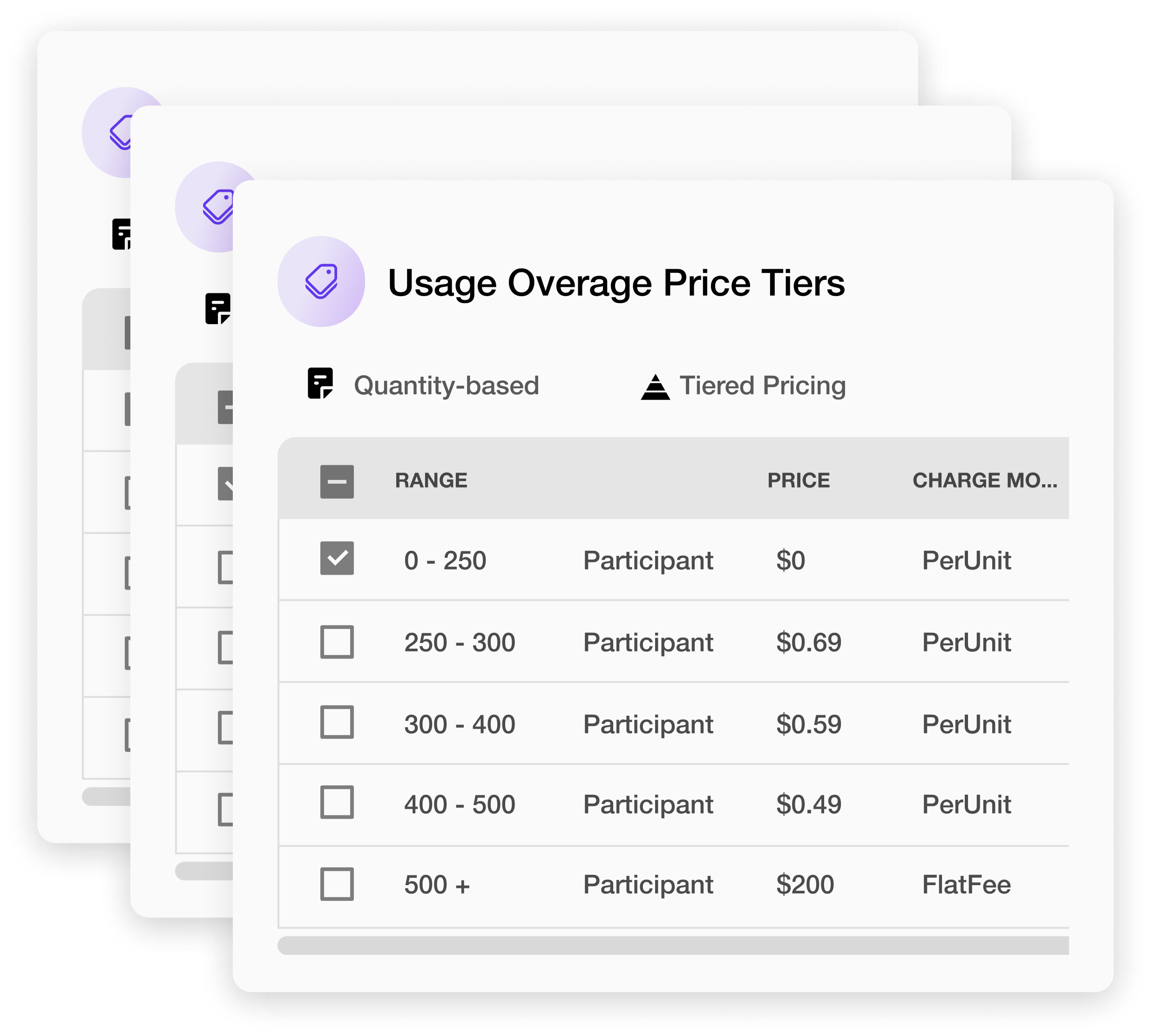 Keep pricing fluid
Nue delivers a pricing solution for high-growth startups that can change on a dime. No rules. No formulas. Any RevOps team can change pricing in-house. Nue is drag and drop. We manage edge cases, and enable you to deliver the right pricing model for each customer and segment, everytime.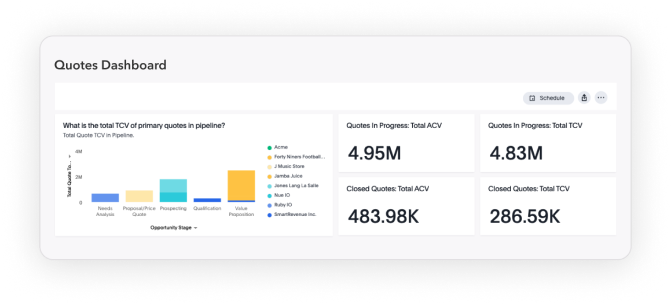 See every quote and order in flight
Nue sits seamlessly in your Salesforce opportunity flow and offers a complete dashboard. Know where every quote and sales order is at against your quote process. Know right away what's been discounted, who needs to approve, and more.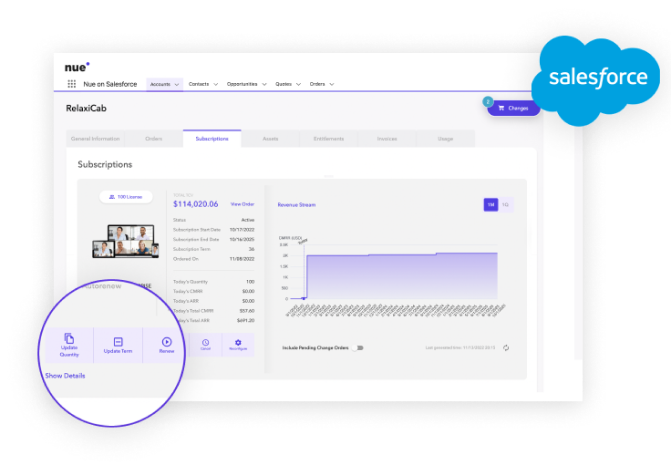 Don't stop at the quote
Standalone quoting doesn't work for modern business. Nue enables you to manage your customer quotes and sales orders from initial land to upsell to renewal and more—with a seamless Finance hand-off. Quote management? Check. Subscription changes? Check. Renewals? Check. We're plug and play revenue lifecycle management.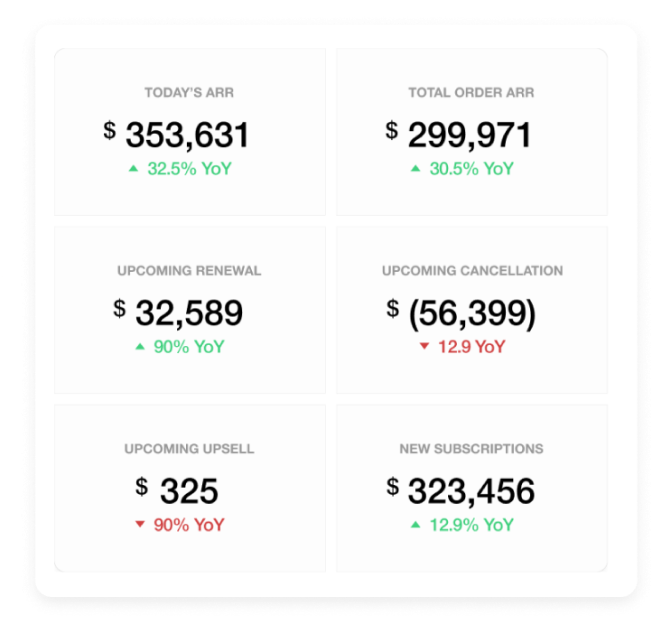 Real-time revenue projections on the quote
Nue delivers bookings that always match to Finance revenue metrics – no matter how you adapt your pricing. Nue quotes and renewals show TCV, ARR, MRR projections at the line item level for rapid fast Finance thumbs up across the entire revenue lifecycle.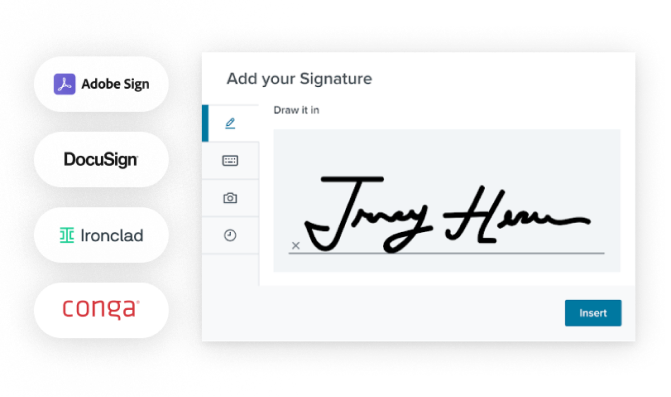 Works with any e-sig or CLM tool
Because Nue is native to Salesforce, you can use any e-signature or CLM tool available on the Salesforce AppExchange. This means your signed order forms immediately append to the opportunity. Your reps can just stay put in Salesforce.
Send quotes and get them closed in minutes with Quote Builder.