Price builder
Deploy pricing and promos in minutes
Create a unified customer experience with one easy-to-use pricing process for all your sales channels – direct, self-service and partners.
Nue enables agile pricing and promos
Faster pricing, faster GTM
Creating bundles, launching new add-ons, and monetizing features is easy with Nue's simple, powerful interface.
Innovate pricing, increase revenue
Empower RevOps to creatively layer price and discount strategies on any bundle or product.
A/B test, find customers
Adapt your pricing and discounting on the fly or test new strategies so you can maximize existing customers and find more.
Benefits of Nue Price Builder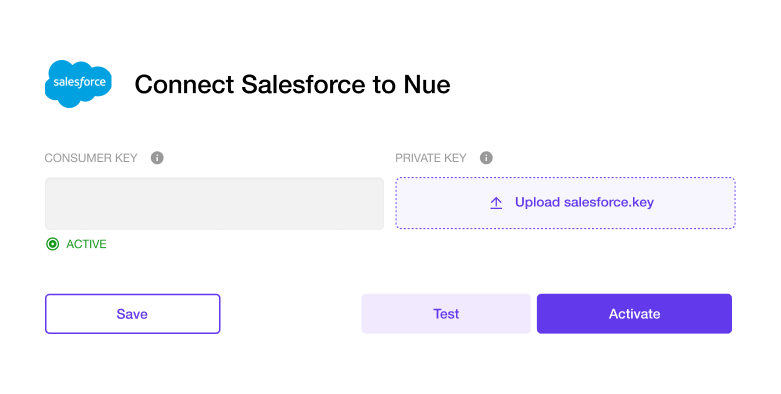 Connect Salesforce
Connect Salesforce to Nue and starting layering our multi-dimensional attributes onto your price books and product catalogs.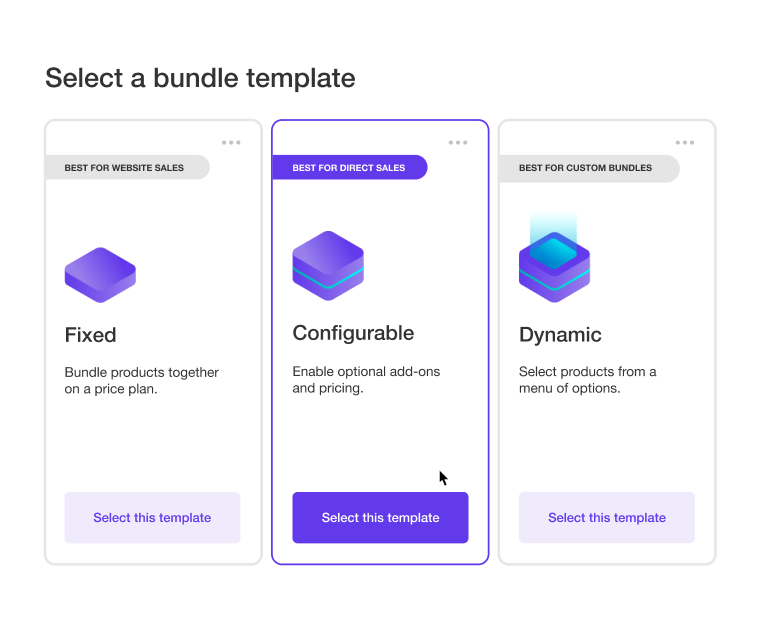 Build bundles
Combine any combo of subscription, usage consumption, physical goods and services together into an offering.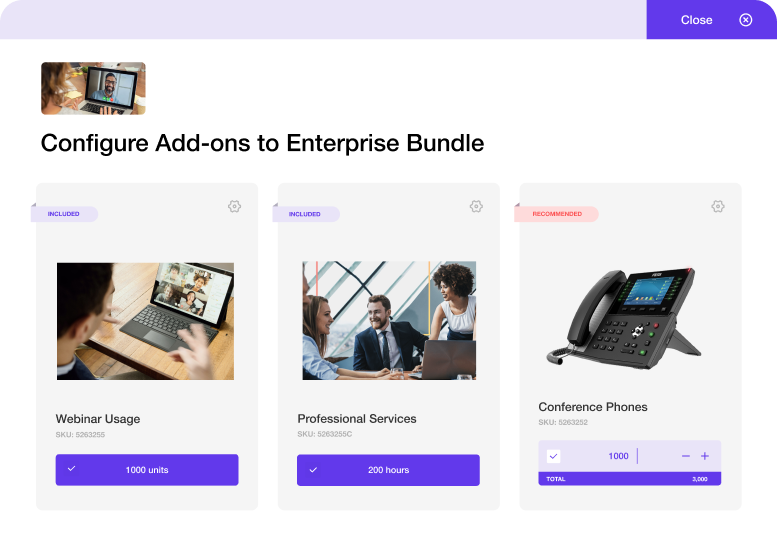 Add upsells
Add features, add-ons, and any entitlements like support, services, or physical assets. Learn more about Nue quoting in Salesforce.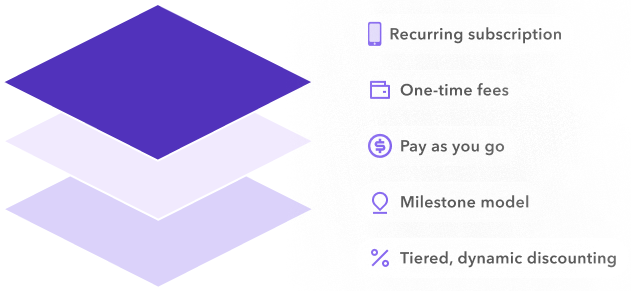 Layer pricing
Create innovative pricing strategies with clear metrics by layering multi-variable pricing and discounts at the bundle, product, or feature level.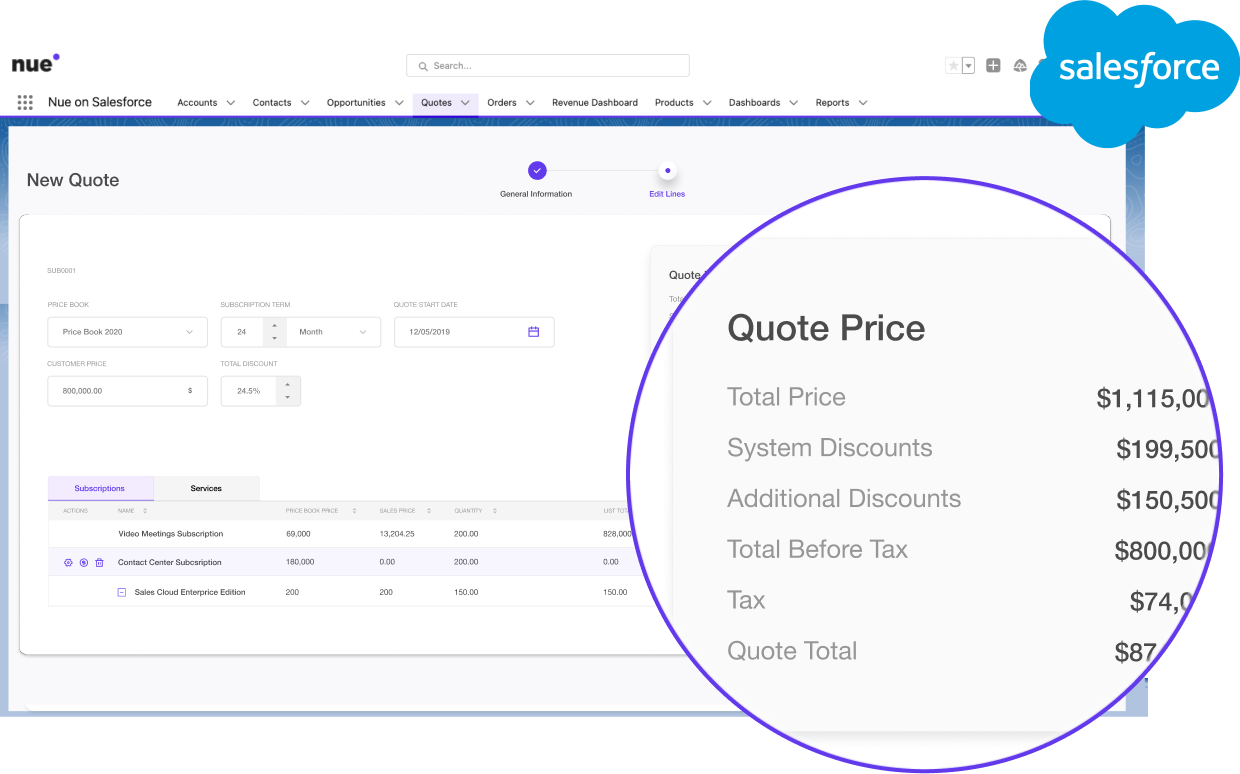 Sell anywhere
Save your bundles and products for immediate availbility in Salesforce. Use Nue's native Salesforce app to spin up quotes, orders, and renewals. For omnichannel sales that feed directly into Salesforce, simply place Nue bundles on your self-service and partner channels using our dynamic UI components.
Plan and execute new pricing strategies in minutes with Price Builder