Lifecycle Manager
Streamline your customer lands and expands
Nue helps you manage your customer lifecycle with a holistic view so no more quotes, orders, upsells, and renewals ever fall through the cracks.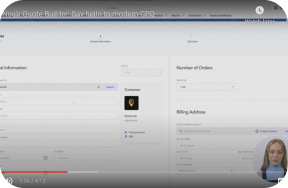 Check out how Lifecycle Manager works in real time
Nue simplifies and accelerates quotes, orders, and renewals
Spin up quote, get it closed
Launch a plug-and-play Deal Desk function in Salesforce with optimized discounting, approvals workflows and real-time revenue projections.
Make changes, optimize revenue
Manage customer renewals and changes all within Salesforce – and empower your customers to do it for themselves in your product.
See revenue, close gaps
From quote to order to change order to renewal, Nue shows real-time TCV, ARR, MRR projections for rapid fast Finance thumbs up.
Benefits of Nue Lifecycle Manager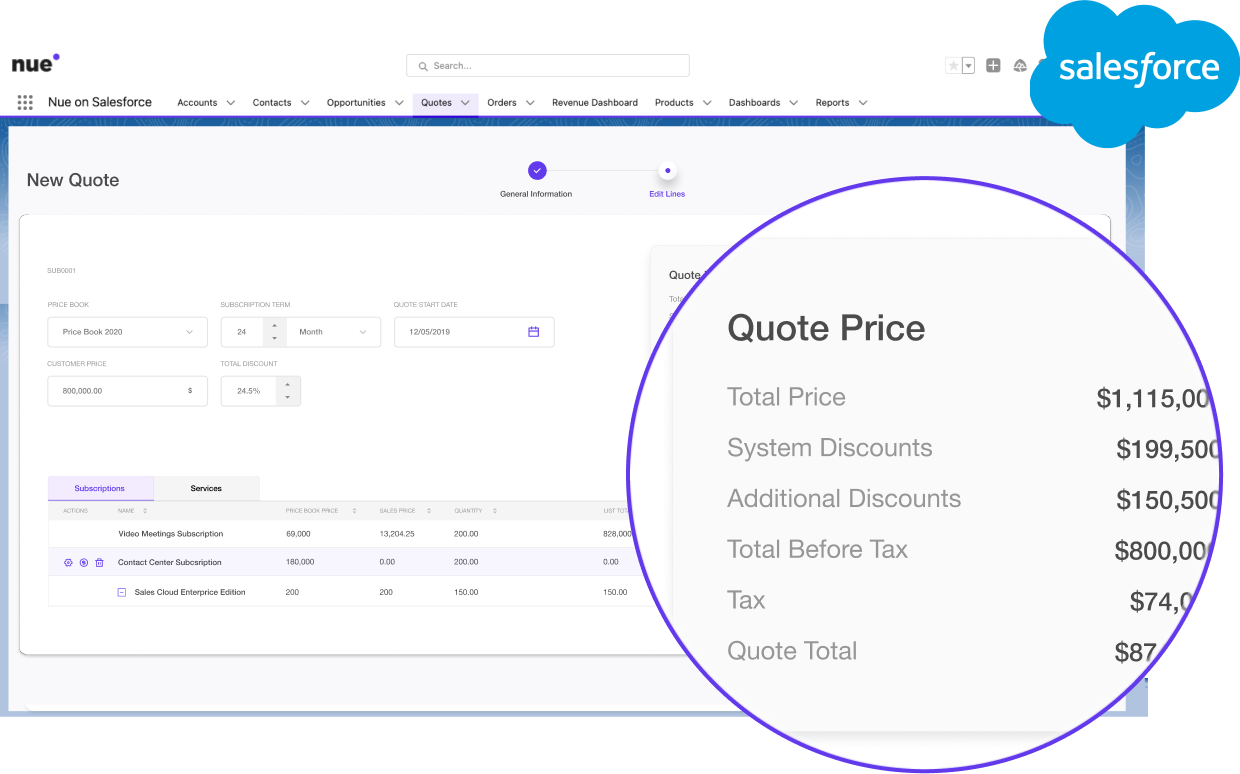 Create quotes
Accelerate sales with a simple, robust quoting tool within Salesforce that has native approval processes for discounts or special terms.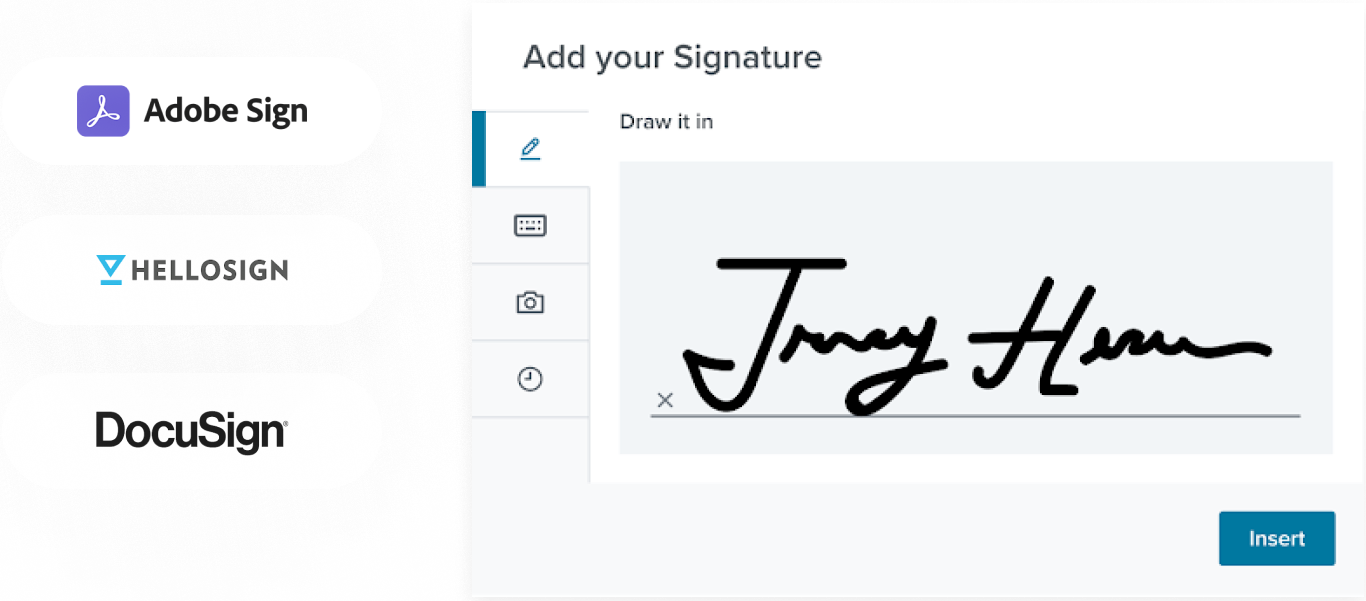 Automate signing
Use any e-signature tool available on the Salesforce AppExchange with Nue so your signed order forms immediately append to the opportunity.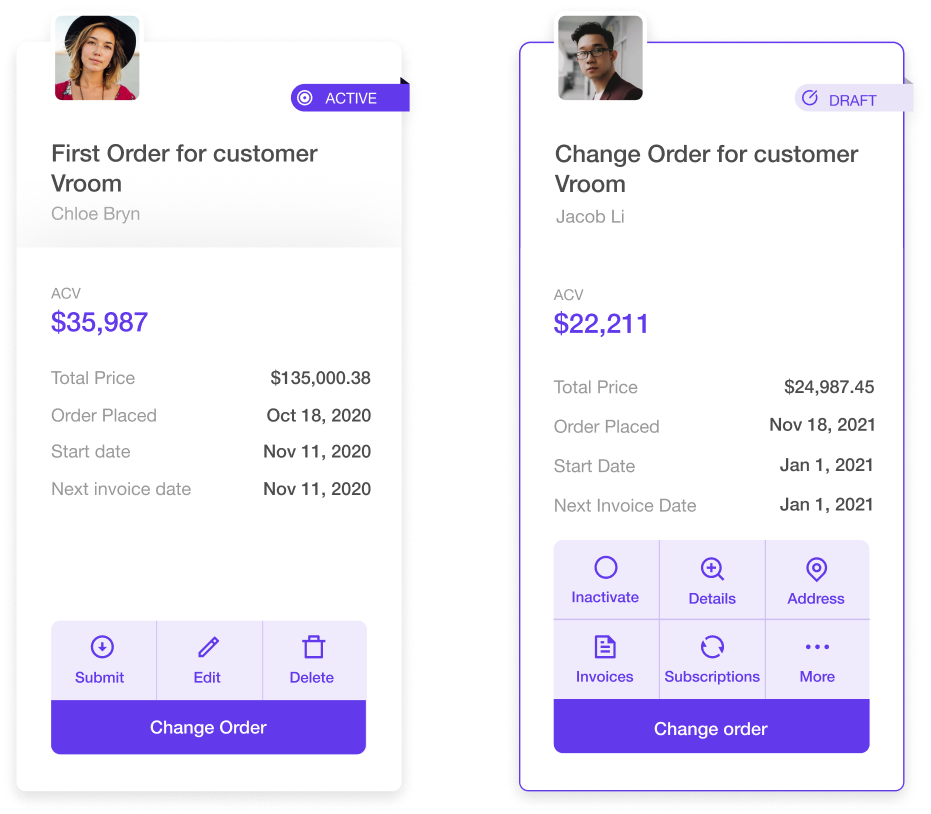 Manage customers
Adjust seats, usage, term, and create renewals right in Salesforce (or let your customer do it self-service). Nue automatically cross-connects new changes with the original order so you can immediately see the revenue impact.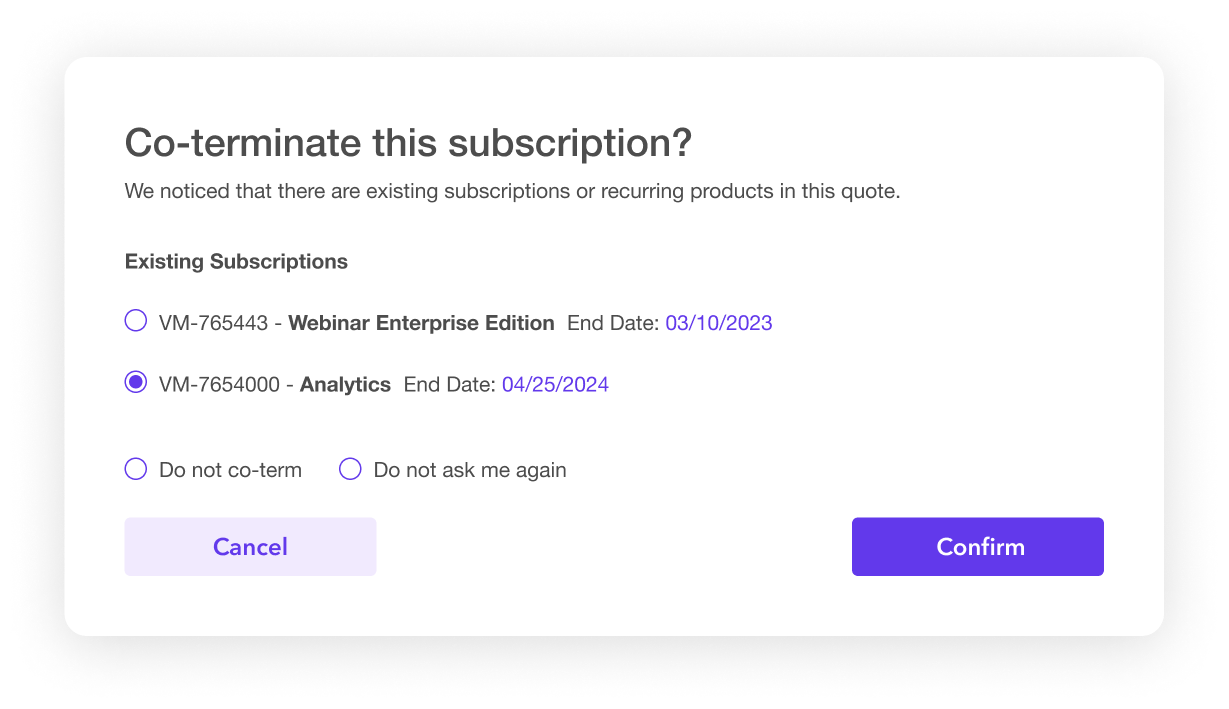 Automate co-terms
Co-term subscriptions immediately on renewal, upsell or change so that Finance doesn't have to manually do it later.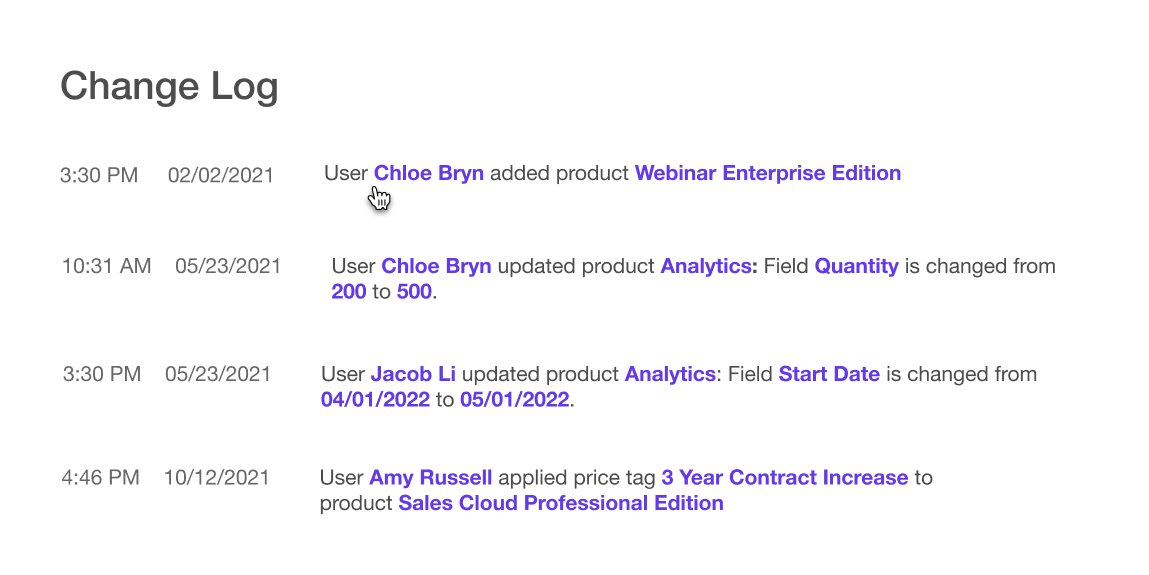 Track revisions
Nue's full customer lifecycle history and means you know exactly who in Sales, CS and Finance landed, expanded, or adjusted a customer's order.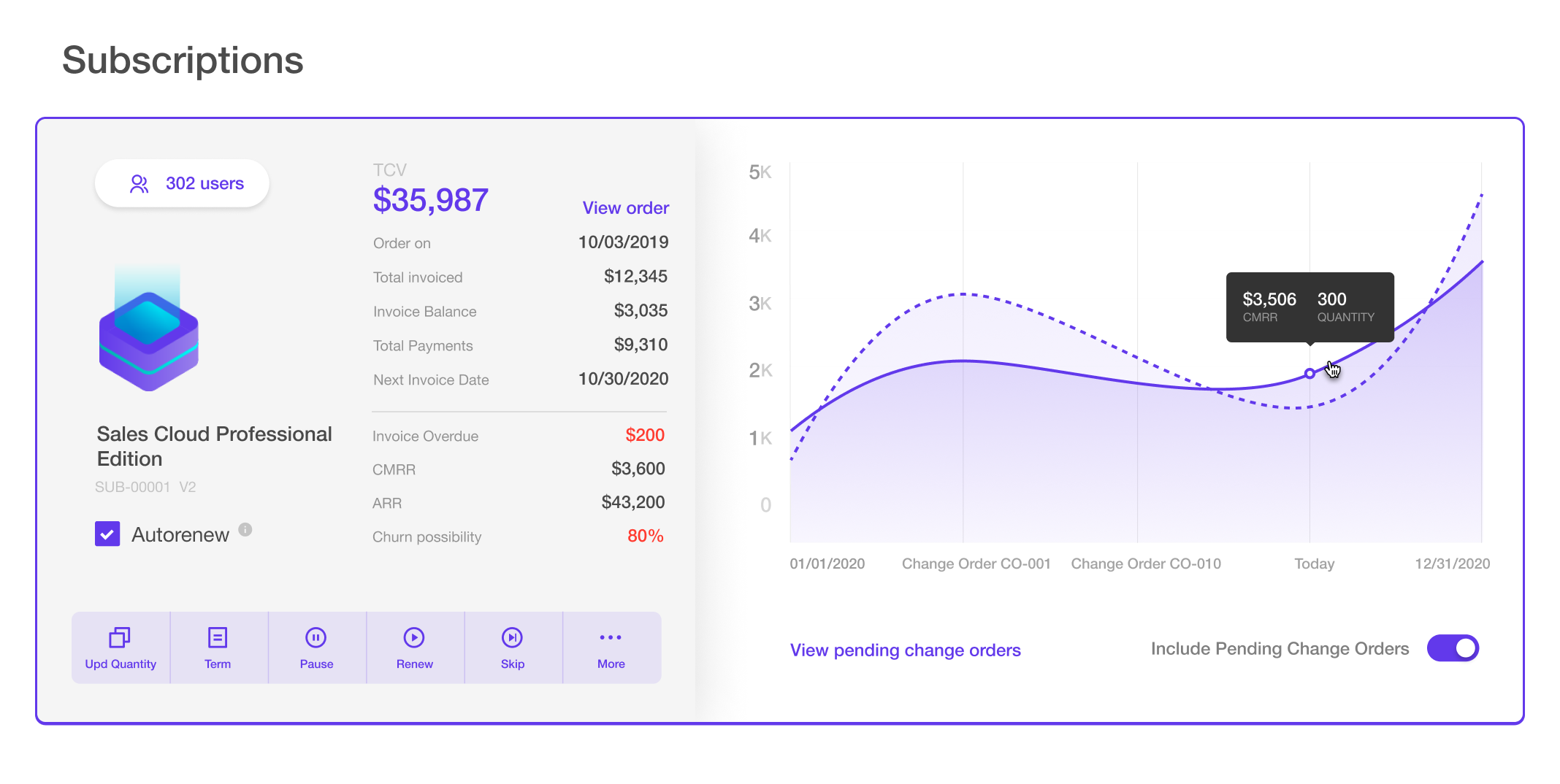 Streamline provisioning
No matter the sales channel and any customer changes, Nue enables you to manage subscriptions, assets and entitlements all from one dashboard– including granular details for seamless, automated provisioning via a simple API call.
Start streamlining your customer land and expands with Lifecycle Manager