Analytics
Get clean, real-time revenue analytics
No more cobbling together revenue data. Nue gives your teams a single source of truth across your entire customer journey so you can drive towards your revenue goals.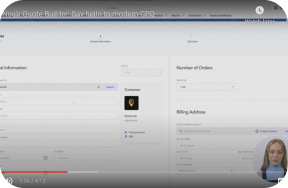 Check out how Analytics works in real time
Nue tracks revenue across your entire customer lifecycle
See status, speed up
Know in real-time where every customer quote, order, and approval is at with one dashboard so you can increase revenue velocity.
See ARR, get aligned
Enable out-of-the-box analytics including ARR, MRR, TCV and more to align teams against one, real-time source of revenue truth.
Predict challenges, close gaps
Adapt your strategy with insights into upcoming downsells, renewals and churn probability.
Benefits of Nue Analytics
Track progress
No more quotes and orders slipping the cracks. Nue's real-time dashboard means you always know where all the moving pieces are – quotes to be signed, approvals, renewals, changes, and provisioning.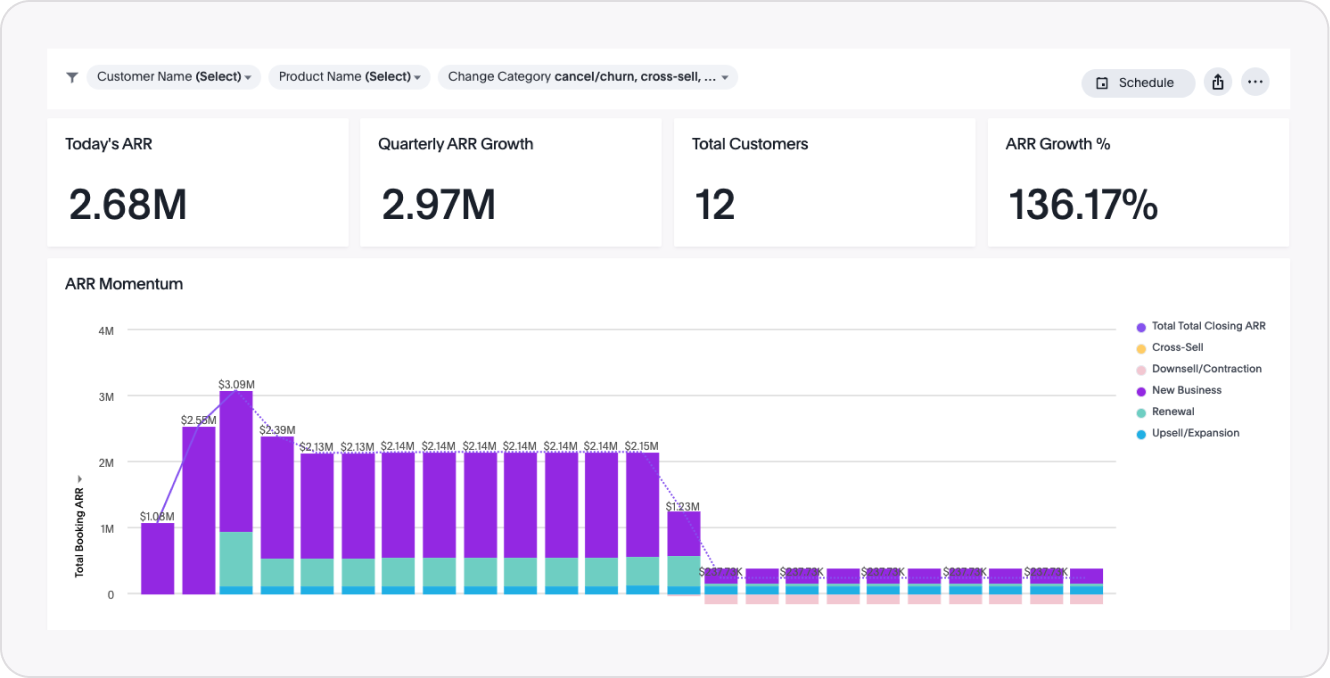 See revenue
Nue gives real-time visibility into projected and actual revenue metrics at any point in the revenue flow from quote to order to renewal to upsell to collections.

Monitor performance
Know how your sales channels are performing in real-time and see any projected contraction. You can even take a deep dive into individual rep performance and discounting practices.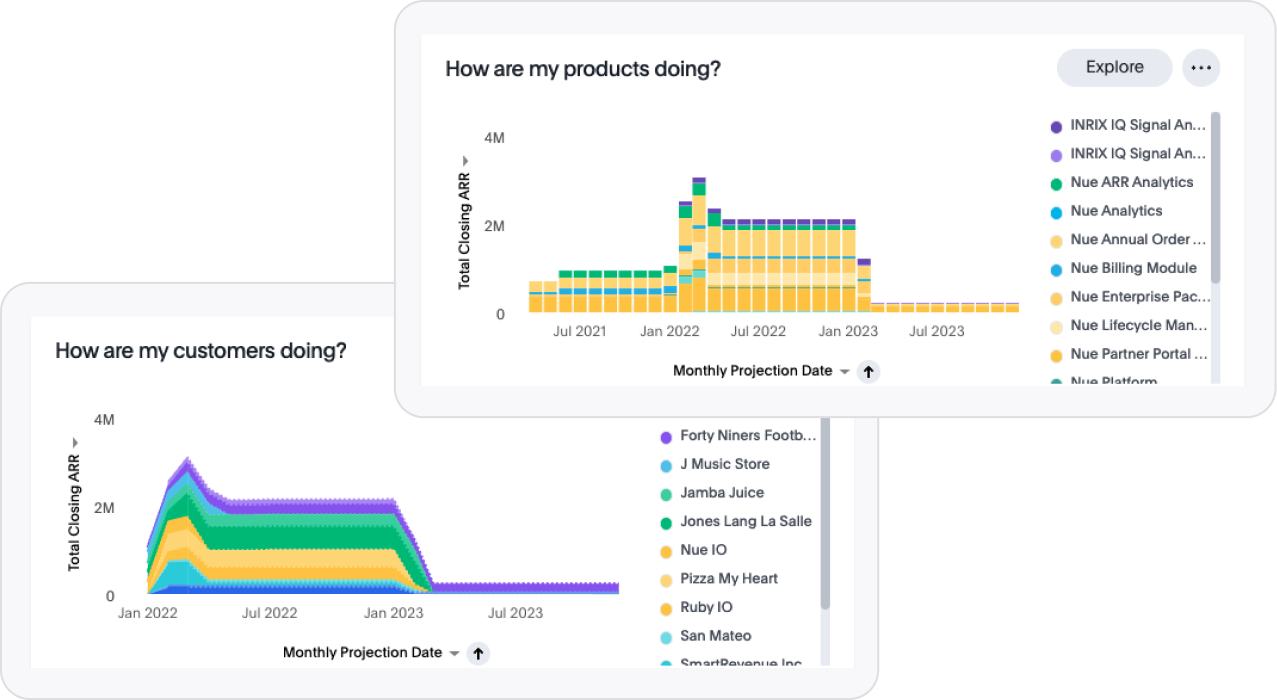 Slice and dice
Nue's granular metrics empowers RevOps, Sales and Finance teams to get deep insights into how each product, price, promo, rep, and segment is performing.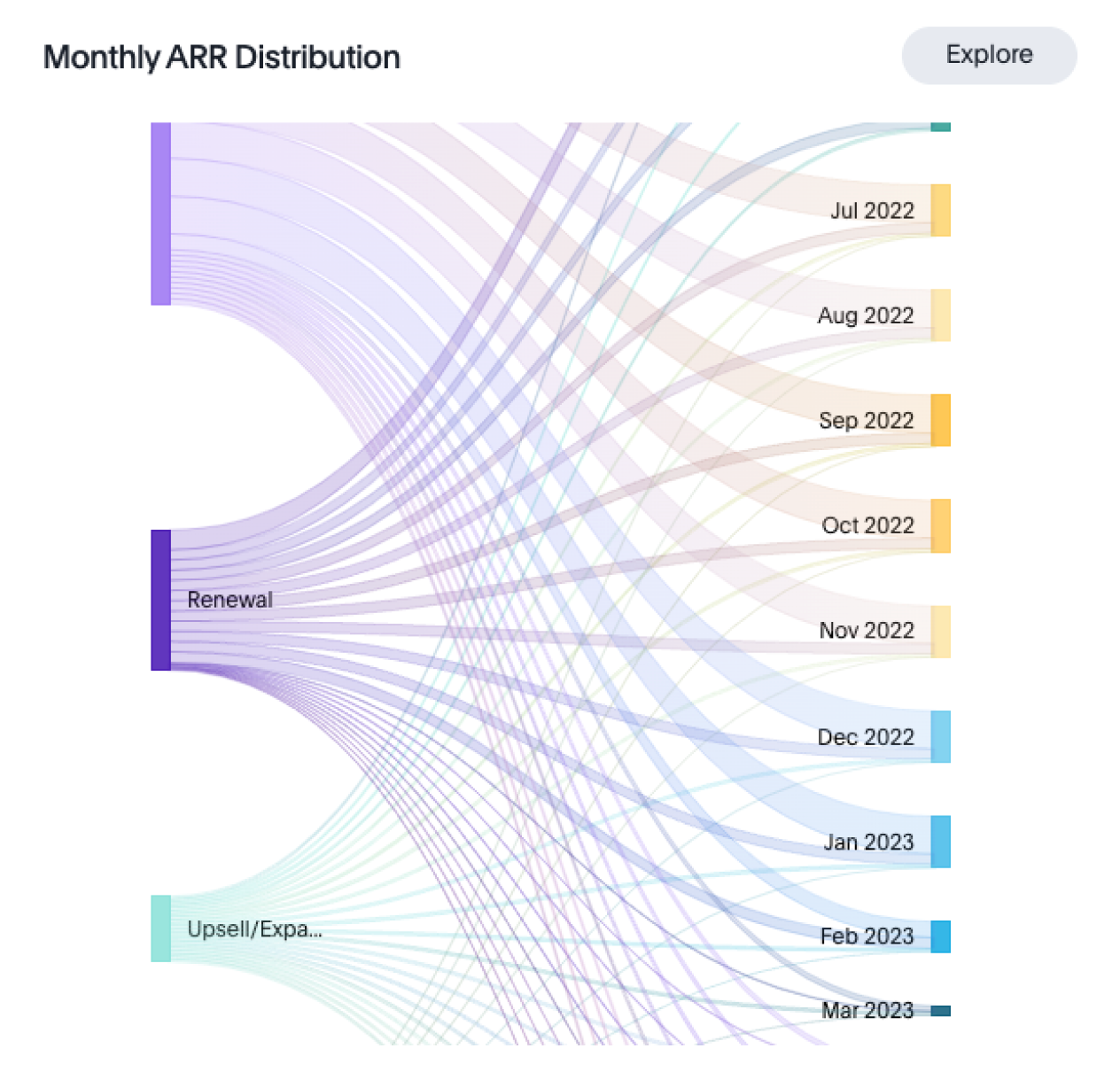 Extend data
Nue does all the pipeline work for you so you can push data directly into your BI tool without any custom projects. Enrich Nue's transactional data with external data – customer usage patterns, marketing campaign data and more.
Get a handle on your revenue today with Nue Analytics